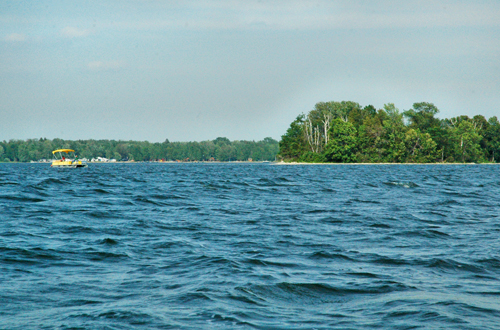 Big Manistique Lake of Curtis, MI
Welcome to Curtis, Michigan and Big Manistique Lake, just one of the many beautiful lakes within Upper Peninsula's Largest Lake Complex. Big Manistique Lake is the largest of our area lakes. This lake is known for its fishing and recreational aspects.

Big Manistique Lake Facts
Big Manistique Lake is located in Luce County and Mackinac County and is also well known as Manistique Lake. Being the largest, it encompasses a total of 10,130 acres of surface area. There are two creeks that run into the Big Manistique Lake and those are Portage Creek and Helmer Creek.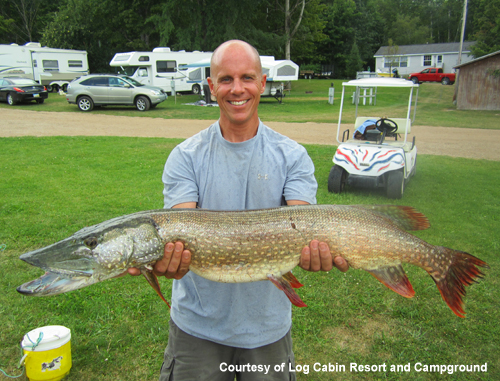 Fishing on Big Manistique Lake
If you enjoy fishing as a sport, hobby or pastime, you will find Big Manistique Lake an incredible place to drop a line any time of year. The shores of this lake are populated by commercial and private residences. There are many fine resorts listed on our Curtis MI Lodging page for you to explore your options.
Winter brings an all new excitement to the area with ice-fishing.

Fish species in Big Manistique Lake:
Walleye
Bluegill
White Suckers
Redhorse
Panfish
Perch
Rock Bass
Lake Herring
Northern Pike
Smallmouth Bass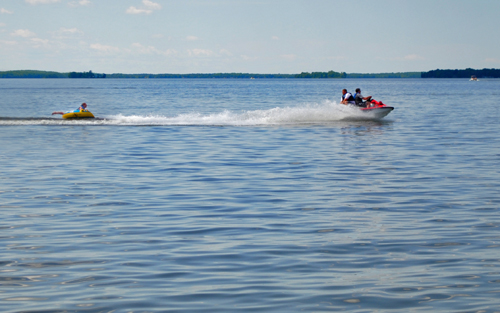 Outdoor Recreation
Big Manistique Lake is well known for outdoor recreation. Along with trophy fishing, vacationers love to experience our water wonderland of lakes. Visitors enjoy jet-skiing, swimming, boating, water skiing, pontoon boat rides, and tubing.

If you are in need of a rental and it is not available at your place of lodging, please check out our Associate Members listings for places to rent many outdoor recreational items.