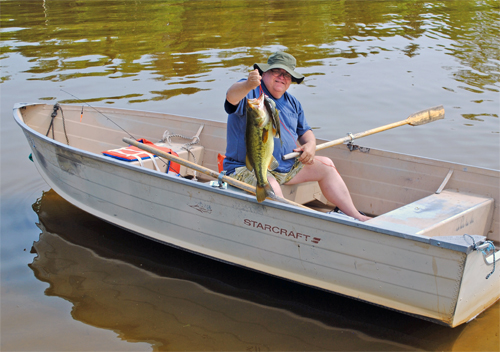 20,000 Acres of Inland Lakes
The Manistique Lakes Complex in combination to the smaller lakes in the area equals well over 20,000 acres of inland lake water to enjoy. If you combine this fishing opportunity with the addition of the nearby great lakes of Superior and Michigan, and hundreds of miles of rivers and streams you've got the ultimate fishing opportunities in the mid-west.

The Lakes provide a variety of cool water fish which include: Muskie up to 40 lbs., Northern Pike, Walleye, Large and Small mouth Bass, Perch, Bluegill, Sunfish, Rock Bass, and Bullheads. The rivers and streams provide Brook, Brown, Rainbow, and Steelhead Trout, plus great smelt runs in the spring. Special regulations apply - see DNR Fishing Guide for details.

If your vacations are planned with trophy fishing and water recreation in mind, come and enjoy the northern experience with us
here in Curtis Michigan and the Manistique Lakes Area - "It's worth the drive".