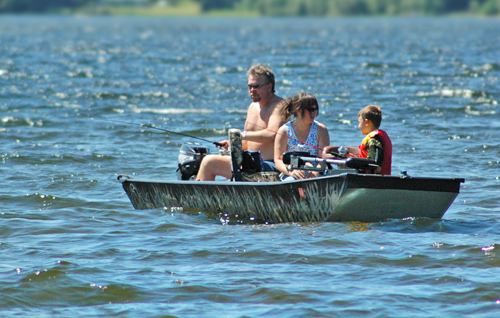 Outdoor Recreation
North Manistique Lake is a popular for camping, swimming, picnics, and fishing. Vacationers love to experience our water related recreational opportunities. Visitors enjoy jet-skiing, swimming, boating, water skiing, pontoon boat rides, and tubing.

Campground Public Boat Launches
Luce County Campground is located 6 miles north of Curtis on H44/County Road 98 on North Manistique Lake: Open May 1 - November 1. This is a 40 acre campground with beach for swimming and a public boat launch. Visitors can also enjoy: volleyball and picnicking.

If you are in need of a rental and it is not available at your place of lodging, please check out our Associate Members listings for places to rent many outdoor recreational items.